2013/07/02
**This post may contain affiliate links. Please see my disclosure for details.**
Hayson Publishing is proud to announce the forthcoming release of ANNIE CROW KNOLL-SUNRISE, the debut novel of Gail Priest. We're thrilled to offer a sneak peek of the cover and a preview of the story.
Annie Crow Knoll-Sunrise
is the story of a place where people come to restore their spirits, heal their pain and reclaim their lives.
Annie is a determined young woman who is left to run her family's property after the death of her parents. Managing fourteen summer cottages with only the help of a family friend, she struggles to survive on her own. When she meets Drew, a young college professor, Annie thinks she's finally found a love she can trust.
But years of conflict and pain destroy their bond and leave Annie alone again, unless she can find lasting peace and passion in the most unlikely arms.
In this family saga, love, loss and history twine together the people whose lives are changed by Annie's fierce determination and the magic of her knoll nestled along the head-waters of the Chesapeake Bay.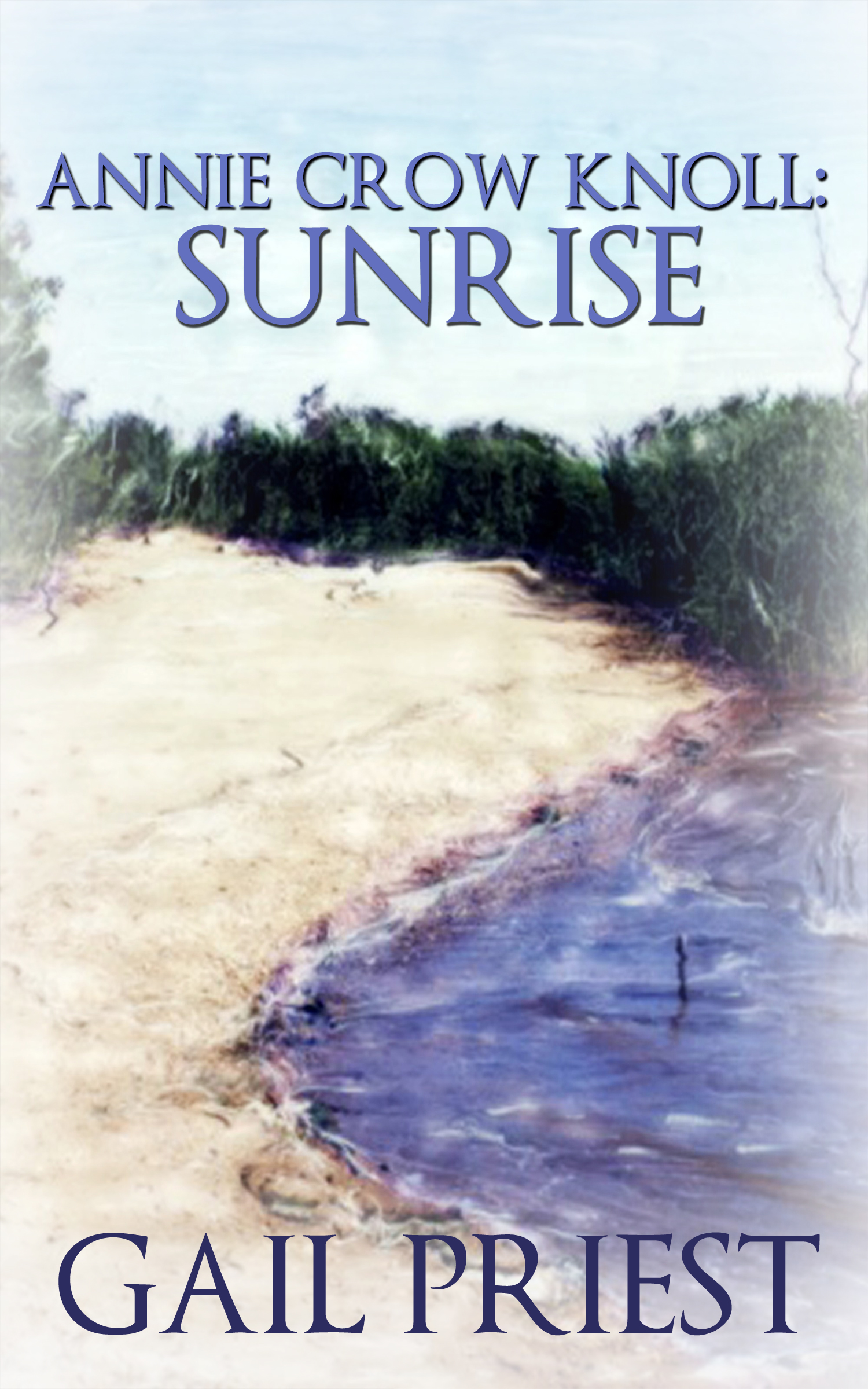 Posted by

Unknown
at 12:00 AM
No comments: